Win a 1-Carat Forevermark Diamond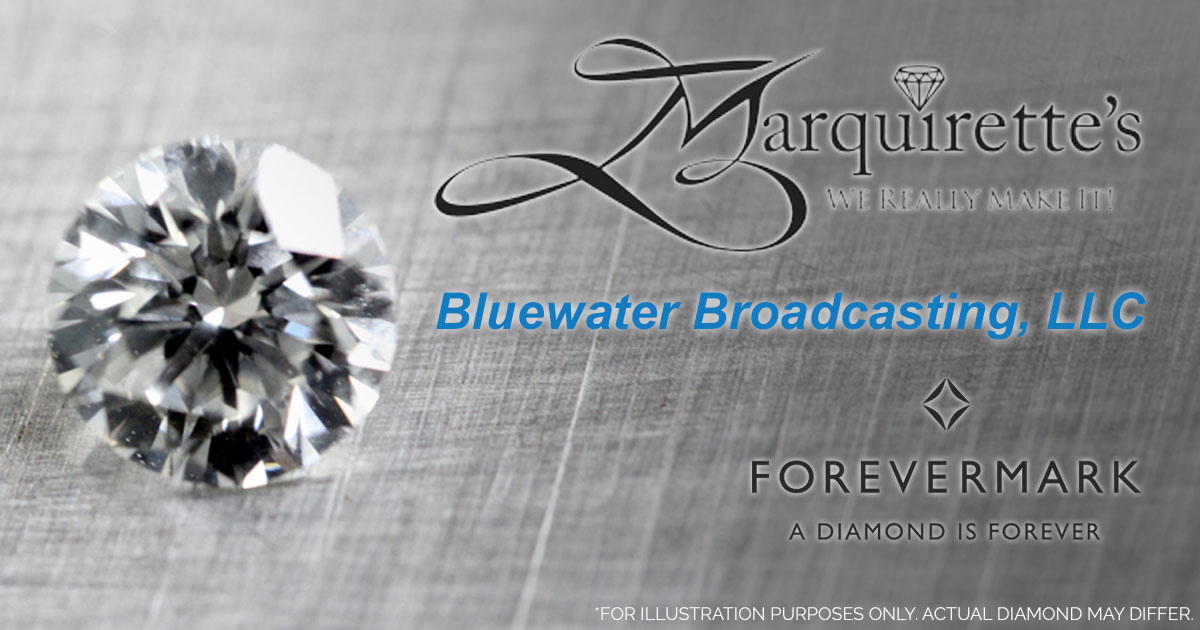 They say that diamonds are a girl's best friend…you've heard that diamonds are forever. If you've got a name, then you could win a 1-carat Forevermark diamond appraised at $10,000 from Bluewater Broadcasting and Marquirette's Exquisite Jewelry.
Here's how to get qualified:
Register below.
We'll announce the same name on all of our radio stations from 6am to 6pm, each weekday, from June 10th until June 21st.
If you hear your name, hurry up and dial 396-5477. You have 1 hour to call in and get qualified!
Qualifiers are eligible for the grand prize drawing on June 25th at Marquirette's in the Peppertree Plaza on Vaughn Road in Montgomery. Please read the Contest Rules for more information.
Make sure your friends and family are listening for your name too!