Alabama Unfiltered Radio with Scott Beason Joins News/Talk 93.1, WACV
For Immediate Release:
March 3, 2023
For additional information please contact:
Shelby Ingram, Promotions Director, Bluewater Broadcasting
singram@bluewaterbroadcasting.com
Alabama Unfiltered Radio with Scott Beason Joins News/Talk 93.1, WACV
Montgomery, Alabama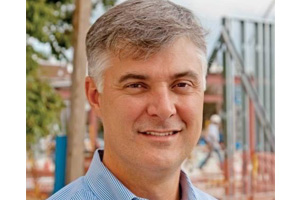 Bluewater Broadcasting welcomes Scott Beason with his new show, "Alabama Unfiltered Radio" this Wednesday, March 9th on News Talk 93.1, WACV. The program will air each Monday through Friday from 9am to noon.
Beason is an Alabama native and former member of the Alabama legislature serving both in the House and Senate and has prior experience hosting Yellowhammer Radio. Scott Beason, a "reformed politician", that the New York Times said was "An Alabamian more polarizing than the issues" brings his brand of entertaining, informative, and often sarcastic "news thought" radio to the River Region under the banner of "Alabama Unfiltered Radio". From politics to faith, Alabama Unfiltered Radio produced by 1819 News, covers the topics you won't hear in the mainstream media. Listen in on dinner-table-style discussions between Scott and his co-hosts, Amie Beth Shaver and Allison Sinclair, on important topics you actually care about — news, current events, and culture from a traditional Conservative, Southern, Christian worldview presented in a very entertaining and never boring way.
Bluewater Broadcasting owns and operates eight radio stations including WACV- News/Talk 93.1, WBAM-Bama Country 98.9, WJWZ-97.9 Jamz, WGMP-104.9 The Gump, WQKS1 Kiss 96.1, WQKS HD2-Yo! 100.5, WQKS HD3-107.1 The Vault, and WQKS HD4-103.9 The Possum.